Kim Kiteculo
Kim's Portfolio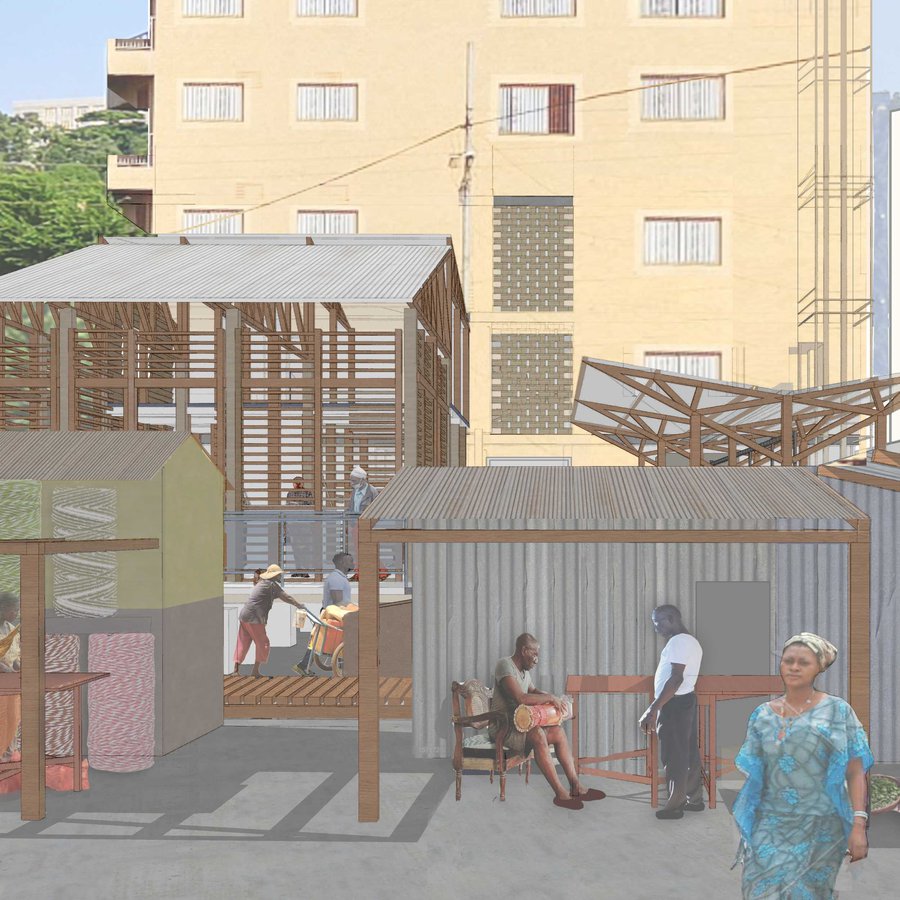 KLIN SALONE
The project is located in Freetown in a community that has an open gutter running through.
The proposal aims to deal with pressing issues in the area that are common to other parts
of Freetown therefore the proposal aims to present a solution that can be implemented in
various communities through Freetown. The main design driver was the waste issue which is
a national concern and the government has plans in motion to alleviate the city of the
problem, however the population cooperation is lacking as well as methods to handle the
waste. The other design drivers were the civic qualities of the gutter as the passage along
the gutter provides easy access from one part of the gutter to the other, and various
activities take place along the gutter, and finally the community faces problems with flooding.
The proposal consists of a waste sorting facility, a farming centre to sell seeds and plants as
well as provide teaching and advice on urban farming and a new community hall and square.
the proposal also includes other facilities that tie the community together as well as provide a
circular economy that will allow the community to have some autonomy by selling the biogas
produced in the composting facility, fertilisers and items produced in up-cycling workshops
along the gutter. The project takes into consideration an existing cycle for handling waste
and the key players as well as propose possible organisations that can aid the project in
funding and running, the main parties involved are proposed to be the government, UN FAO,
masada which is the current waste management company, and green scenery.