Reka Podlussany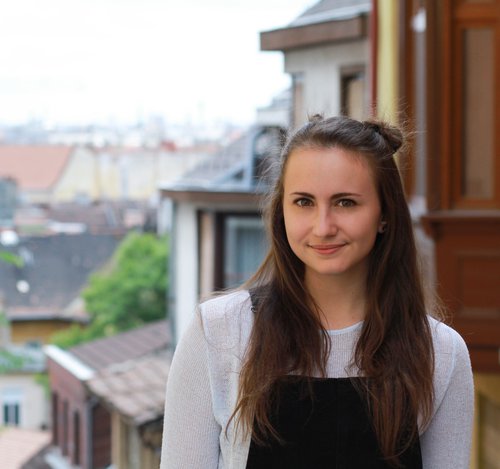 As an enthusiastic Theatre and Film Production Design student, I enjoy being part of a team and having the opportunity to work with likeminded creatives across both Design and Theatre courses.
I have been developing and stretching myself as an artist with the help of my lecturers, who always try to guide my way of approaching each task with the right tools and mind-set. Each of our modules is responsible for covering distinct aspects of the profession, such as academic theory, conceptual thinking, practical techniques, and live practice. During the past two years, I have had the opportunity to develop set design ideas for fairy tales and classic texts, to explore the vividness of puppetry, to transform visual ideas from research to concept in industrial buildings, and to learn about camera angles and film sets in both theory and practice. Looking into the many branches of production, we have also heightened our practical knowledge by working on light and sound design, as well as costume, hair, and makeup design.
In the past year I have taken part in several placements and internships on theatre and film sets which contributed to my knowledge with practical experience and allowed me to meet people from the industry.
Regarding my career journey, I am planning on broadening my experience in the form of apprenticeships and volunteering positions, while simultaneously focussing my interests in order to achieve impressive results in my third year and giving a professionally planned start to my future. My absolute goal is to work in traditional theatres as a set and costume designer, but perhaps starting as a set dresser or an assistant. As theatrical musicals have always been my passion, implementing my ideas for a musical production on a huge stage would surely make my dream come true.
Presenting – Ghost Sonata
Presenting – Holloway Prison
Presenting – Monster House