Theatre and Film Production Design
Liveness 2021 (Archive)
Production Design for Theatre & Film – BA
Tutor: Andrew Siddall
Final year students were given two major challenges through the year: the first was to conceive conceptual designs for the same three scripts in four entirely different venues; the second, to collaborate with graduating Theatre & Performance and Theatre & Film BA students on a livestreamed performance festival held in The Ditch at Shoreditch Town Hall.
We stayed local, highlighting the diversity of venues within walking distance of the Aldgate campus – from the extraordinary and magical 106 Commercial Street to a black box studio at Rich Mix, the charming yet challenging outdoor park at Arnold Circus, and the main hall at the town hall. Reimagining each script to allow for budget constraints, touring demands, cast restrictions and the scale of the venues demanded a high level of creative hurdle jumping.
A great warm-up to the hard reality of creating workable designs for ten disparate performance pieces brought together in 'Echoes in Time' at The Ditch – each one demanding evocations of different time periods and shifting performance styles yet able to sit within the arc of a single event.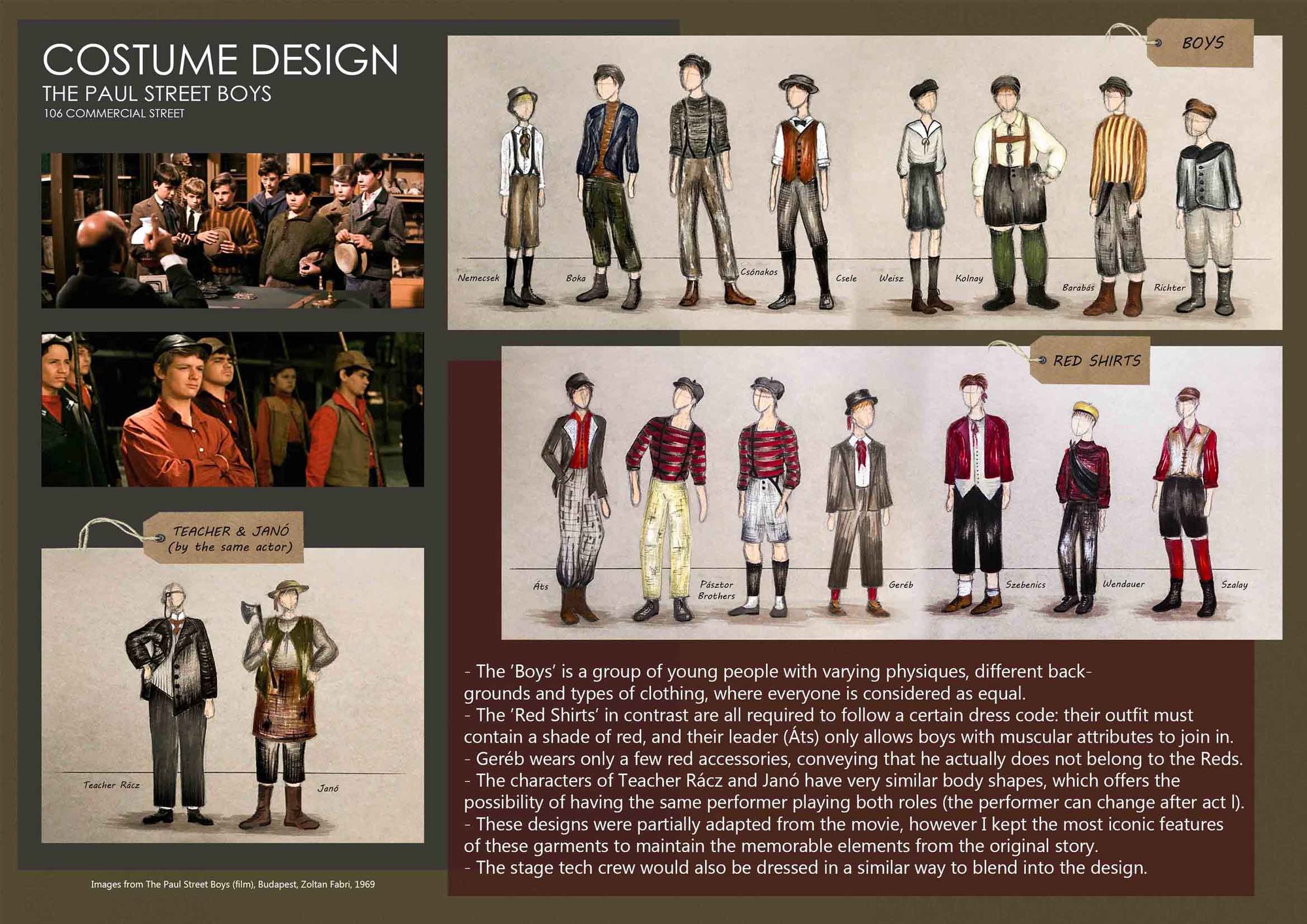 1 / 5
The Paul Street Boys, Reka Podlussany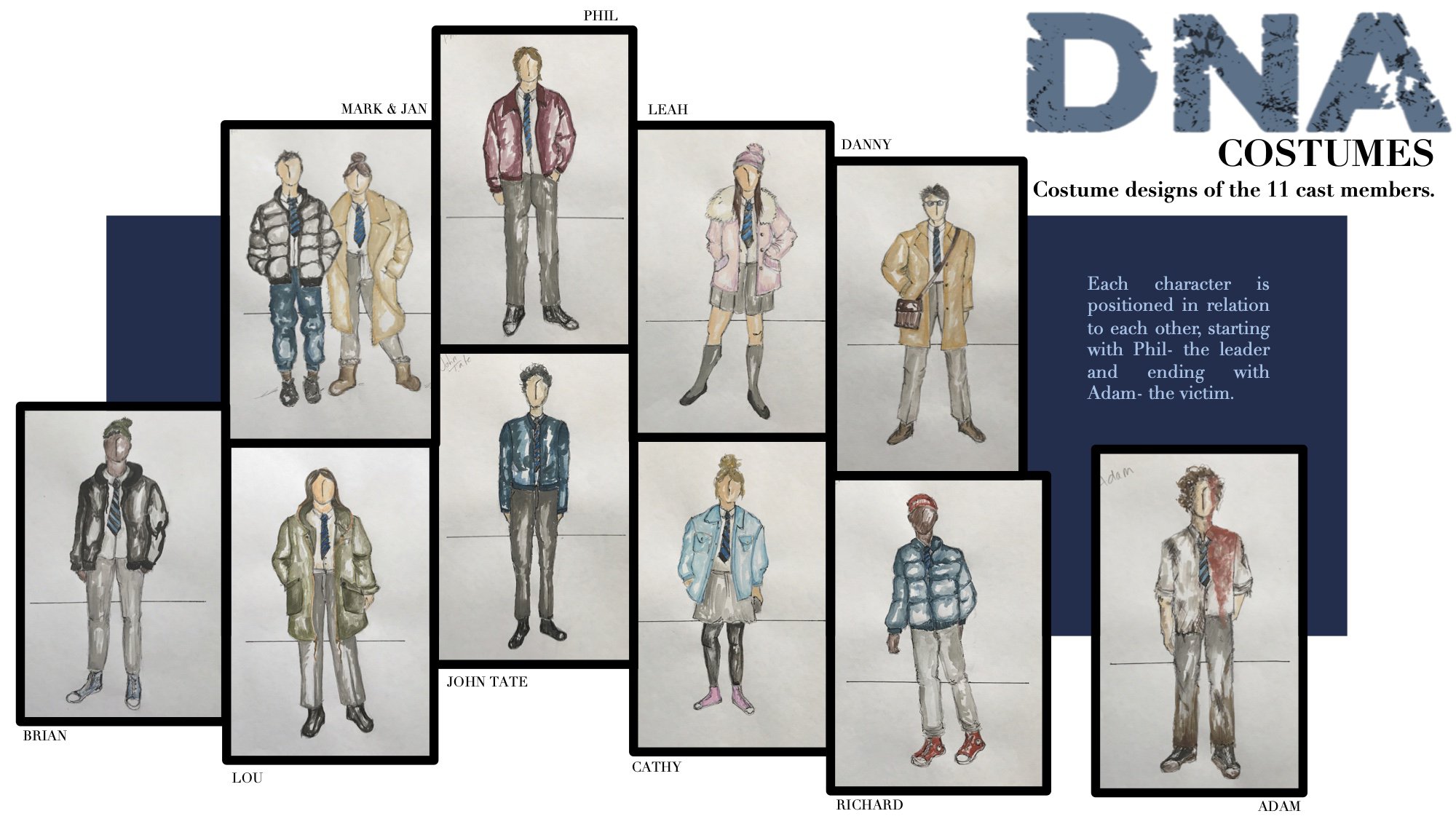 1 / 5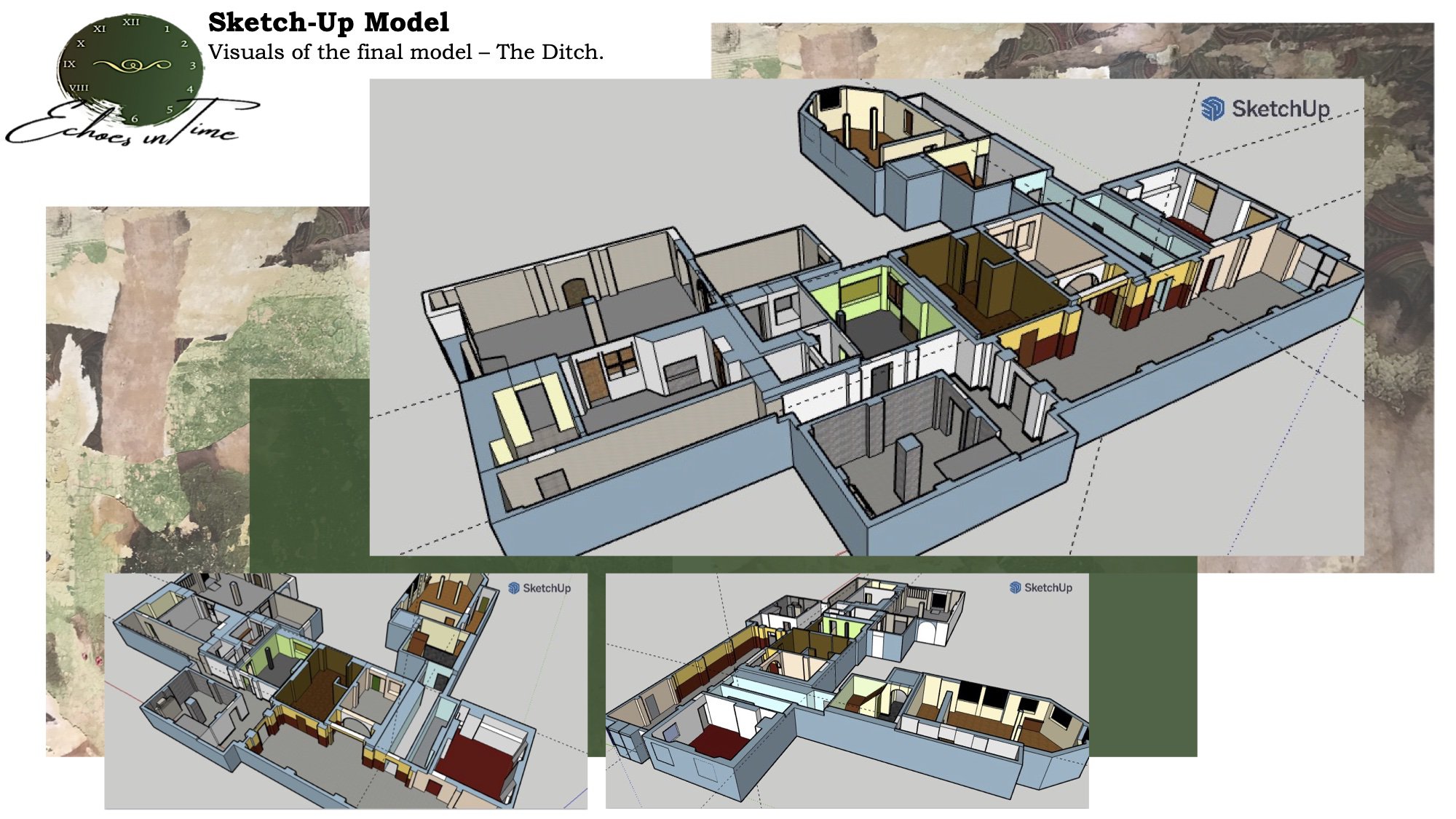 1 / 10
Echoes in Time – Ten Tales of Love and Loss, Deceit and Desire. Theatre Festival 2021