Interiors Studio 1 Year 2
Rise and Shine
Liveness 2021 (Archive)
Briefs
The studio explored two main themes, a 24hr London and the sensory deprivation of the Covid city. How can we, as interior designers, devise innovative solutions to transform, reveal and invigorate the day-scape and nightscape of the city on a 24-hour cycle and enhance sensory experience to re-engage the public with their city? Rigid, formal ways of living were already on their way out – the current pandemic has only accelerated an inevitable move toward more flexible / blended forms of being in the city – these societal shifts call for adaptable, flexible, transformable, intelligent spaces.
Our initial briefs focused on reconnecting us with our environments (home/campus/city) after the sensory deprivation brought on by the pandemic. This research was organized into three interconnecting strands: video/visual, touch/sensory and body/measurement. The complementary outcomes of these strands of research offered students a powerful footing upon which to build their Major Project.
Our site is the Whitechapel Gallery and locality, our aim is to develop designs for adaptable space that transforms over a 24-hour narrative cycle of each students' devising. We paid particular attention to creating a more permeable – more humane – connection between the building and the street, and appropriated a disused area to the rear of the gallery to create a courtyard extension, connecting the interior to the exterior, and creating a direct access link to Osborn Street and Brick Lane. We challenged students to increase connectivity: to the myriad of local communities, to the surrounding streets, to exhibiting artists in the rest of the gallery, to local history, or to global time zones via digital means. The transformable spaces created had to consider adaptability and storage facilities – whatever the concept, all elements had to stay within the space.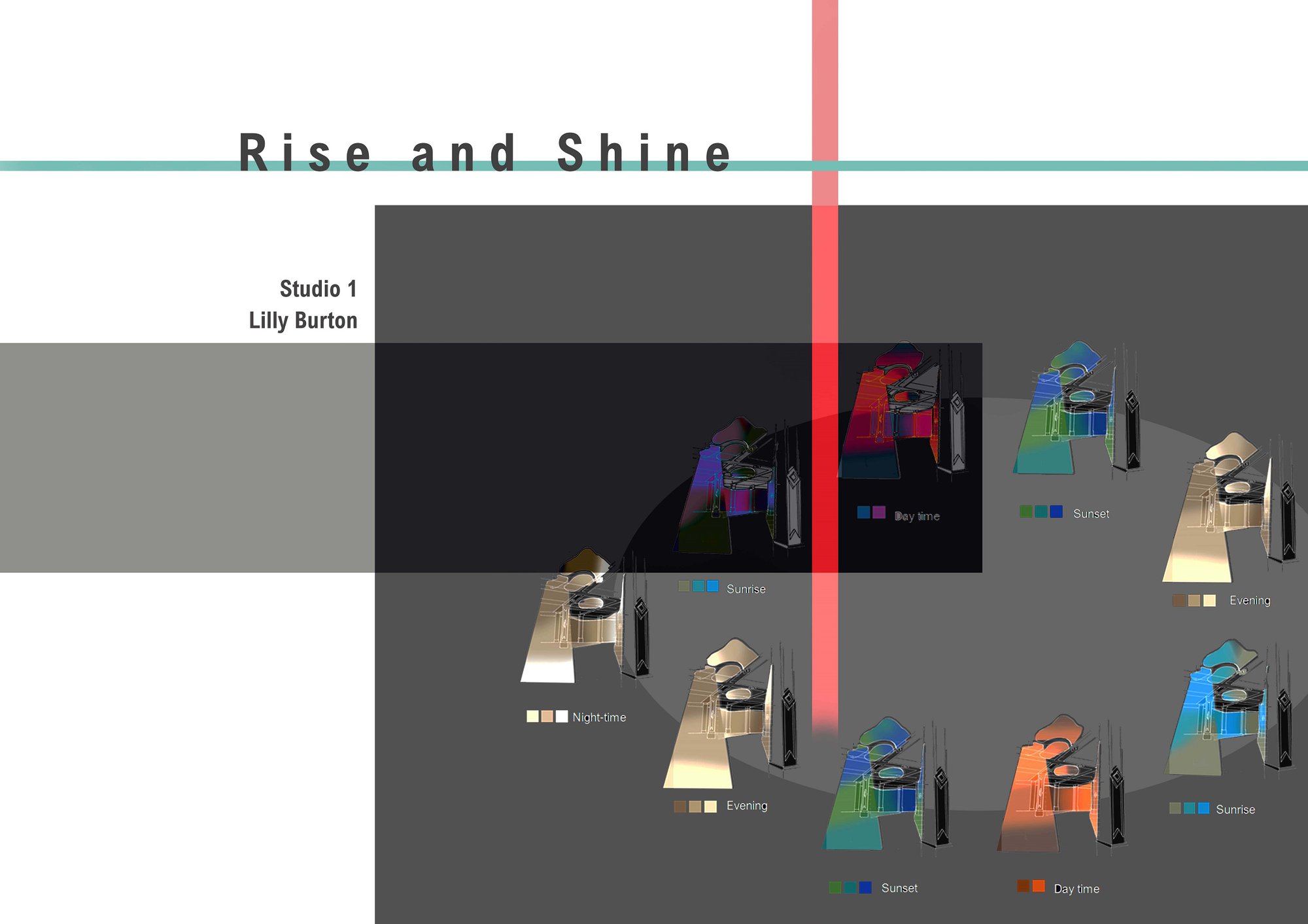 1 / 19
Explore our interior design courses
Tutors
Chiara Cola
Iain Hales
Suzanne Smeeth-Poaros
Andrew Siddall
Students
Aida Boulouiz
Alex Jedrzejczyk
Aneta Nalewajek
Angharad Evans
Camilla Battaglino
Daisy Broderick-Gatrell
Danica De souza
Deborah Viola
Diana Bukhurova
Elena Stanca
Kitti Kohalmi
Kyeanne Campbell Simpson
Liam Ledger
Lilly Burton
Michaela Atkins
Natasha Gerrard
Rebecca Halford
Rameesha Ali
Sam Byrne
Shakira Crossgell
Tiyana Duberry
Withney Eliazord