Interiors Studio 2 Year 3
London Calling
Liveness 2021 (Archive)
The studio is concerned with the notion of transience and transition of people within space. What opportunities are emerging from the temporal environment? How can these non-places have better connection and relevance, be active and a catalyst for change?
The studio will explore the notion of transience and transition through two projects situated in Euston Station.
Brief 1
The students were asked to design a series of temporary homeless shelters within the site of Euston Station. The shelters are there to provide a place for those that have been become homeless to recover and through support plan and prepare a new future. How can the design of the Interior make a positive impact to the psyche and people's mental attitude whilst understanding their physical needs?
Consider the external environment that surrounds the pods, what can this environment offer to the inhabitant of the shelter. Think about the positive connections of the community and how this might be designed.
We will be working with a team of Industry professionals, bringing in expertise from non-for-profit organisations to enable you to understand the narratives of the homeless. This is a live project; you will be a part of the team and contribute to the research of the design of a new homeless shelter.
Brief 2
This brief is centered around the future use of station concourses, what is their purpose and how should they be redesigned?
The students were asked to redesign the concourse of Euston Station and to research and investigate the station environment through the normal cycle of peak and off-peak travel, analysing the volumes of people and opportunities that exist within the space to evaluate the sense of community.
How can the space work together with the inhabitants of the shelters and the local communities?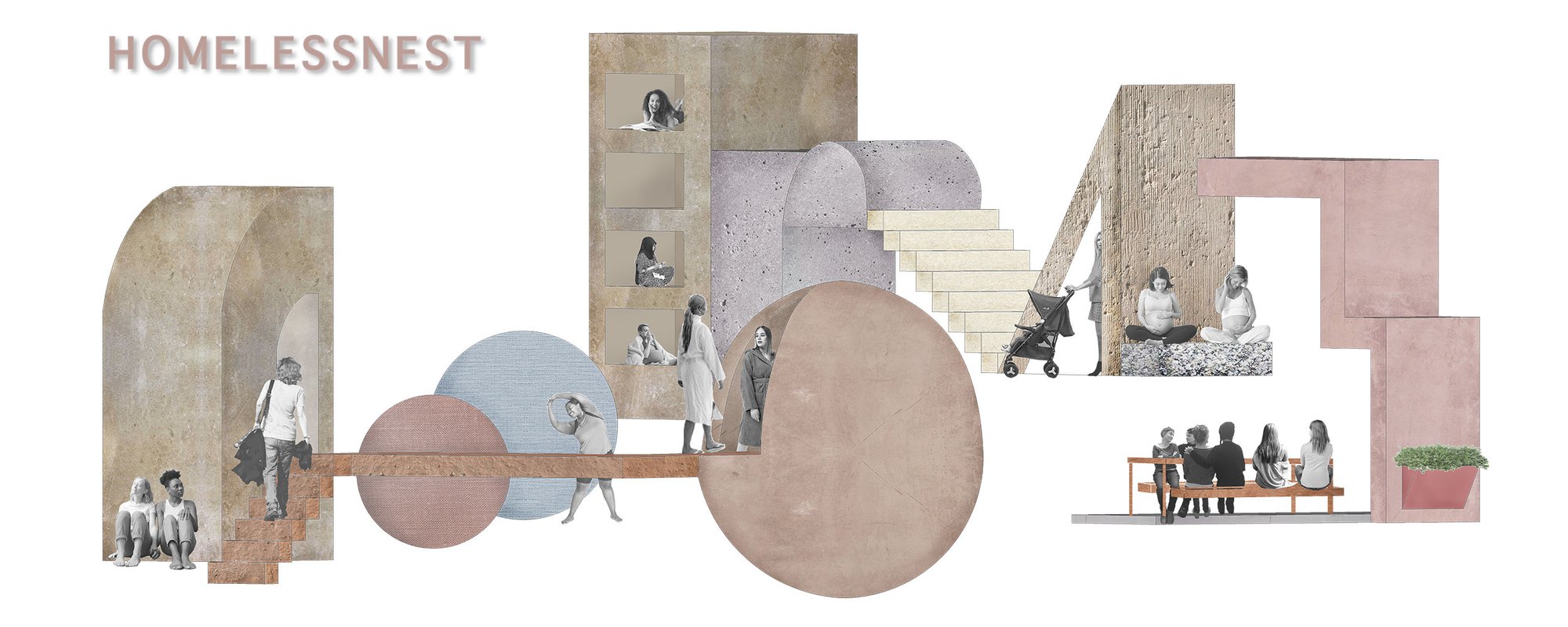 1 / 20
Explore our interior design courses
Tutors
Kaye Newman
Janette Harris
Christina Morbi
Students
Carla Vargas
Klaudia Adamowicz
Lilash Cardozo Flores