Paula Veleda Barea
Paula's Portfolio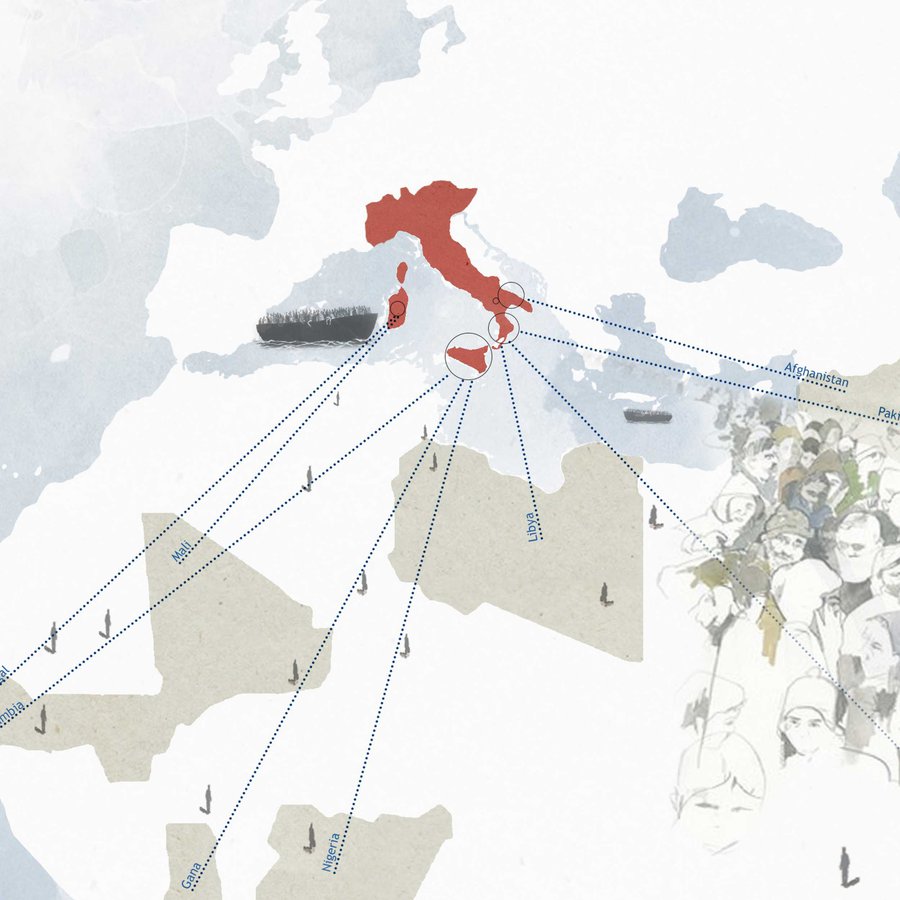 CROSSING CULTURES
Crossing Cultures is a project that aims to bring strategic change and foster social
development while teaching architecture in an inclusive, engaged and collaborative way. The
project was initiated, organised and publicised by a group of students: La Revoluzione delle
Seppie.
Tutors were invited to participate and give direction.
Exploring new form of architecture design, bringing undergraduates, postgraduates, tutors
and local authorities beyond the university space together to develop this live project.
Students are able to see the role of the architect as a service provider, developing new
initiatives with the attempt to bring more jobs and cultural engagement.
One of the main concerns of the project is the integration of culturally diverse migrants who
have crossed the sea claiming (in most cases) refugee status. In a number of ways, the
region has come to embody a frontier: for migrants and refugees from the global south
attempting to gain access in Europe; for citizens desperate to sustain their shrinking towns
against the magnetic pull of Italy's urban centres; for architecture students and recent
graduates committed to redefining their model of practice and future professional role
through meaningful community engagement.