Studio 1 – Character
Liveness 2020 (Archive)
Studio 01 has investigated the theme of Character in architecture this year. Students were encouraged to consider the spatial figures and sequences of spaces found within buildings whilst also searching for the less-tangible 'immeasurable' qualities of space. Students have spent time looking and drawing examples of architectural character both close at hand in London and further a field in Berlin. They have translated these ideas about architectural character into their own design projects and developed their own position on what constitutes an appropriate contemporary character for public buildings on sites in Kings Cross.
'Too much attention cannot be given to produce a distinct character in every building….even a moulding, however diminutive, contributes to the character of the assemblage of which it forms a part. Character is so important that all its most delicate and refined modifications must be well understood and practised with all the fine feelings and nice discrimination of the artist. He who is satisfied with heaping stone upon stone, may be a useful builder, increase his fortune and raise a convenient house for his employer, but such a person will never be an artist … he will neither add to its power to move the soul, or to speak to the feelings of mankind.'
Sir John Soane, Enlightenment Thought and the Royal Academy Lectures – David Watkins
In this passage from Soane's 6th Royal Academy lecture we hear him enthusiastically muse on the idea of 'character' in relation to the discipline of architecture. He makes a clear distinction between a pragmatic solution to a brief and what is required to create architecture. Whilst the theme of 'character' has been in architectural discourse since the 18th century, its meaning and emphasis has shifted over time as the role of the architect evolved. Studio 01 has endeavoured to reappraise this theme for our own time.
The cultural and social concept of the Victorian Public House was used as a means to explore the idea of Character in architecture. This began by visiting and recording pubs - a building type with a lasting influence on the character of the city, especially London, that is still felt today through their strong urban gestures and the energy they bring to moments in the city. Their legacy can be seen in the areas of London - Angel, Royal Oak, Elephant and Castle - which have been named after prominent public houses of their time.
Students visited and researched a list of 16 characterful London pubs. By research we do not mean conducting desktop studies, but searching for the character of these spaces by spending time in the buildings and interrogating the qualities of these spaces first-hand using sketches and photography. Whilst these buildings are similar in the age, programme, scale and the materials used, the students were asked to uncover the particular architectural inventions (often considered brash by the architectural profession of the time) that gave these buildings their unique character and atmosphere.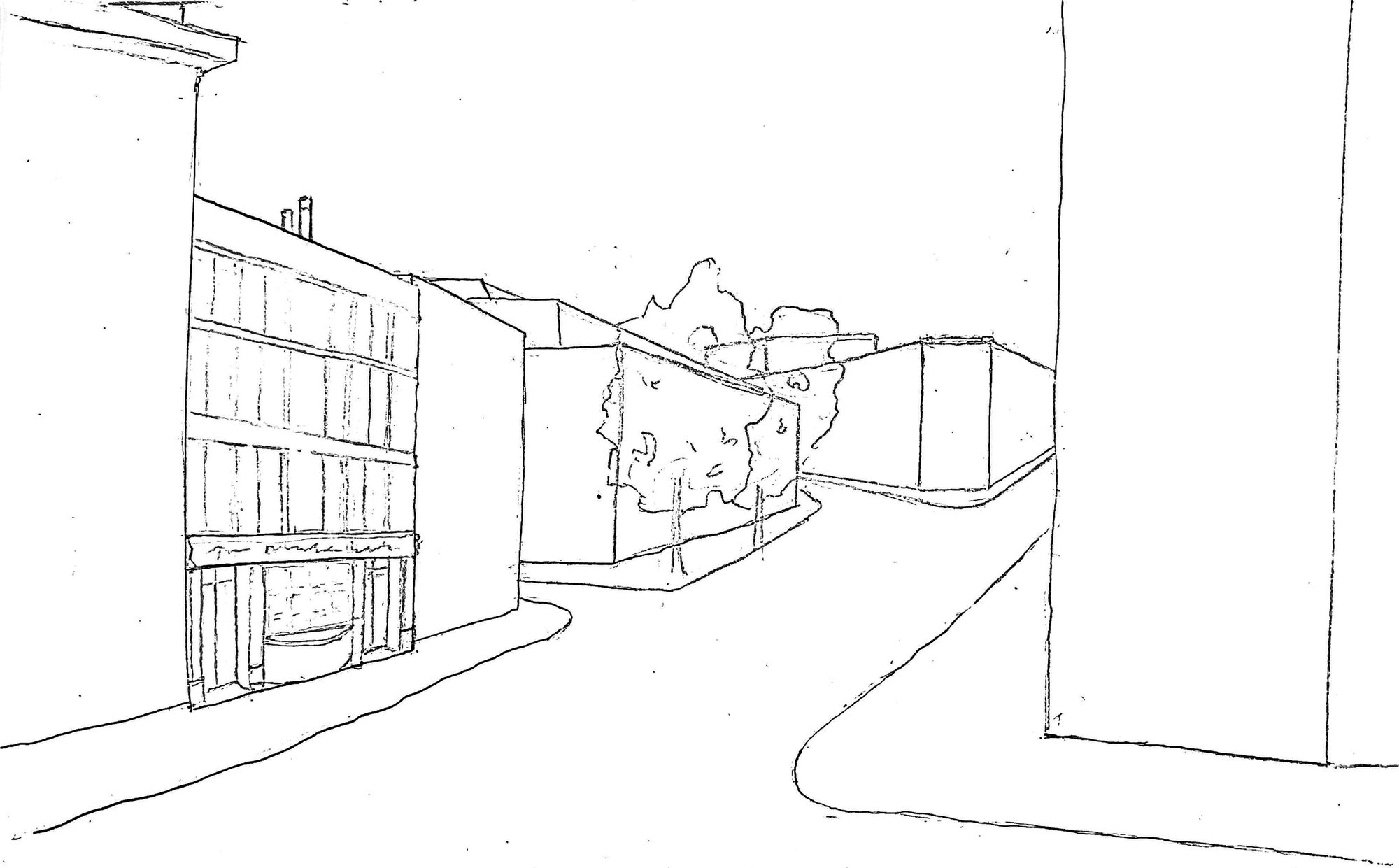 1 / 9
The proliferation of the Public Houses in London reached its climax towards the end of the 19th century. A combination of factors - the changes to licensing laws, a growing thirsty population and an investment bubble - saw the construction of many new public houses and the remodelling of the interiors and exteriors of existing taverns and gin palaces. These adaptations served both to attract clientele over another within a competitive market but also to increase the value of these asset for the varying investors wanting to sell on.
The architects responsible for the majority of these pubs were not celebrated designers. The styles deployed were derided for using architectural presidents 50 years out of date with loose abandonment. Theses buildings did however benefit from a readily available workforce of excellent quality of crafts people around at the time. A variety of rich finishes and fittings lined the walls, floors and ceilings; glittering mirrors; decorative etched glass; extravagant woodwork; ornate plasterwork; mosaic, marble and tiles.
The students were allocated one public house from the list to look at in more detail. They produced an accurate, measured drawing that captured a unique quality of the pub that marked it apart from the others and resonated strongly with the student.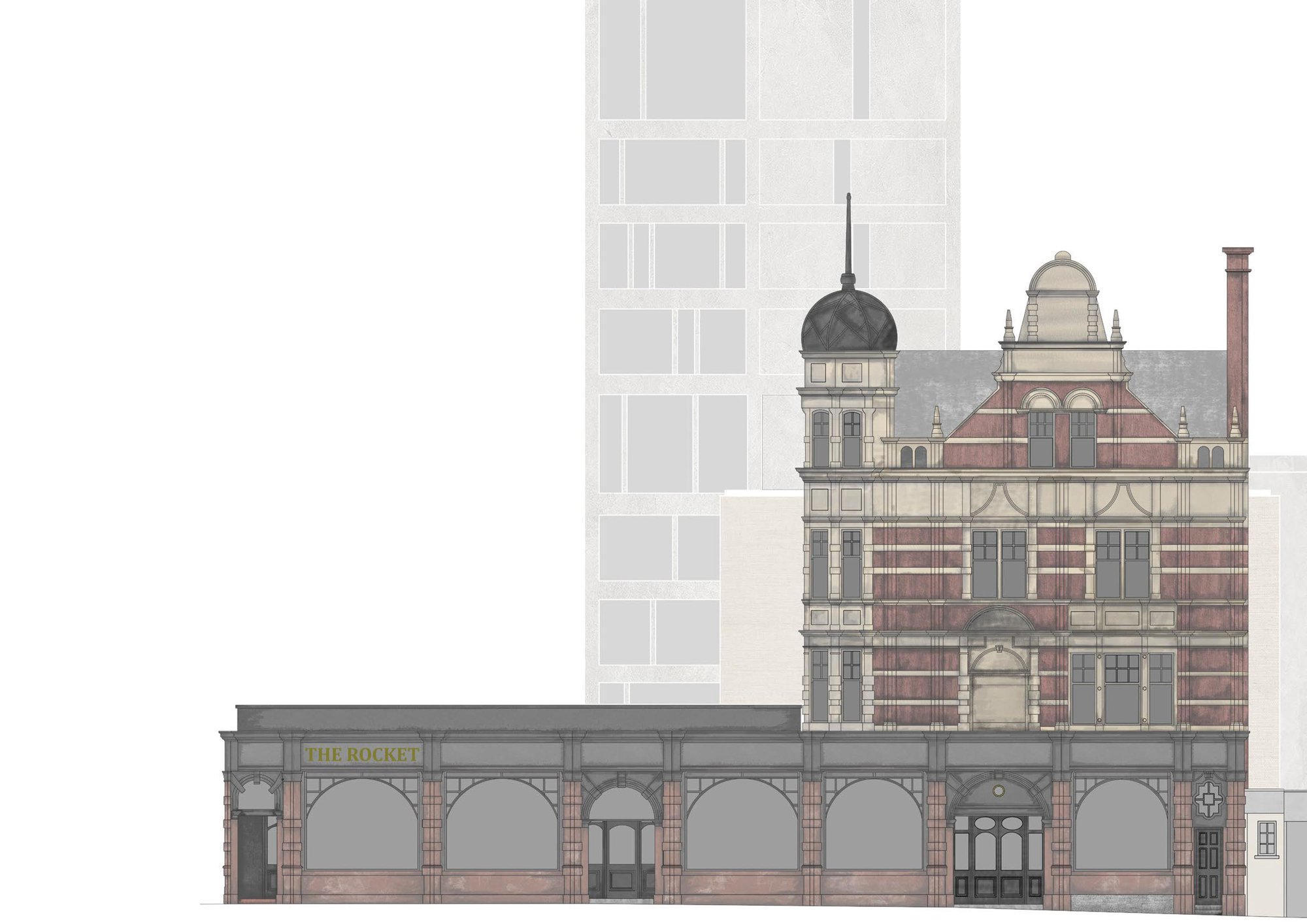 1 / 8
The students translated their research on Victorian pubs into designs for a new building located on the corner of Market Road and Caledonian Park. The site was chosen in part due to it previously being occupied by a large public house, one of four near identical pubs that marked the corners of the Metropolitan Cattle Market in Islington. The market has been replaced by a public park and housing estates.
The new building was to be conceived in relation to an imaginary festival taking place in the park. During the festival the building would provide a temporary event space with the character of a Victorian pub. The students were searching a contemporary translation of spatial and material ideas rather not historic copies. The proposals also had to consider how the spaces could be adapted post festival to accommodate new uses that would benefit the local community in the longer term.
1 / 9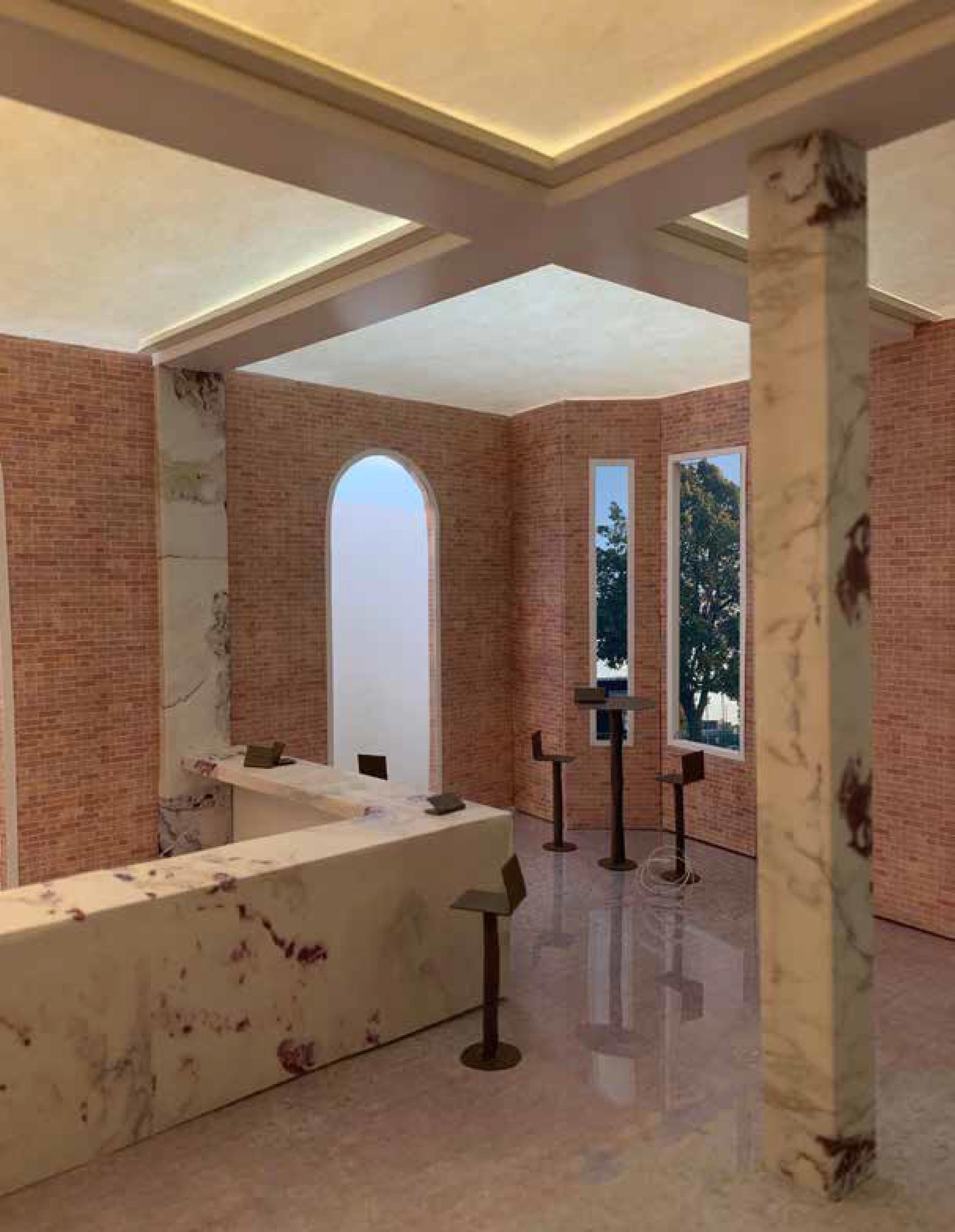 1 / 7
The final design project was to design a characterful public building that reinterprets the idea of a 'public house' - a building that should embody and support contemporary city life in all its complexity.
Victorian pubs, whilst emerging to serve and capitalise financially on the needs of a growing city population, provided a broad range of spaces for people to use in all sorts of ways including; temporary work and meeting spaces; overnight accommodation; betting shops; a place for workers to collect their wages; and even construction site offices in developing quarters of London.
Public Houses hosted a variety of social gatherings form the serious (political movements, trade unions etc.) to the genial (dog and pipe shows). They also provided a place where the everyday Londoner could momentarily inhabit and enjoy an interior of rich timber carvings, fine marble and etched glass that up until that point very few would have encountered before. This mix of social groups and different functions coming together in one intimate place created an extraordinary and vibrant snapshot of urban life that was celebrated in the literature of the day.
The Victorian pubs were early models for a kind of collective living that people are rediscovering at the moment. In light of renewed interest in the idea of coexistence, community and buildings where people can work, sleep, eat, hold group meetings and community events all under one roof, the brief asked students to design a building that fosters the same kind of vibrant experience found in a Victorian pub, but reinterpreted for people today. Sites were identified along a train cutting in a curious swath of characterful city trapped between King's Cross Road and Gray's Inn Road in London.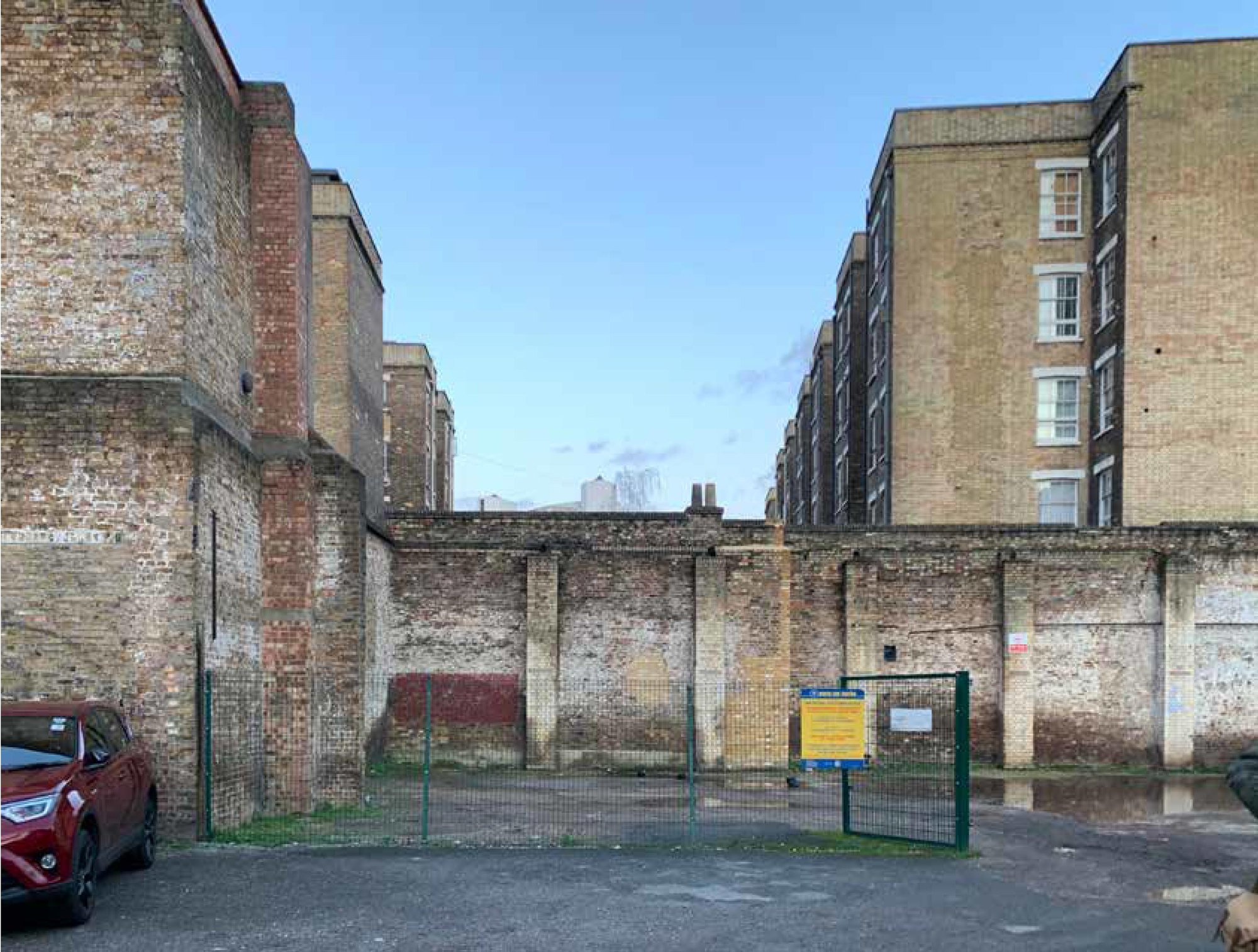 1 / 8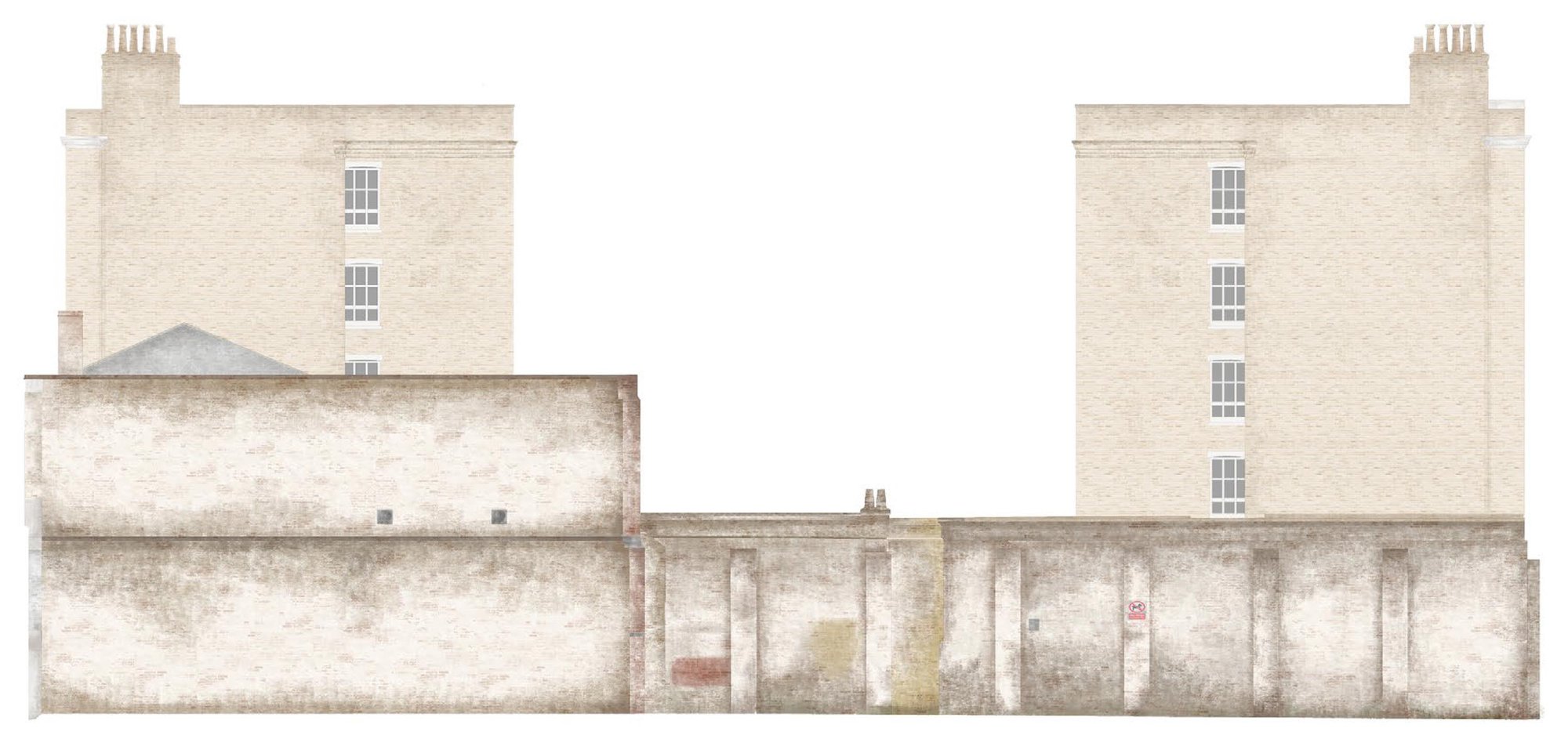 1 / 6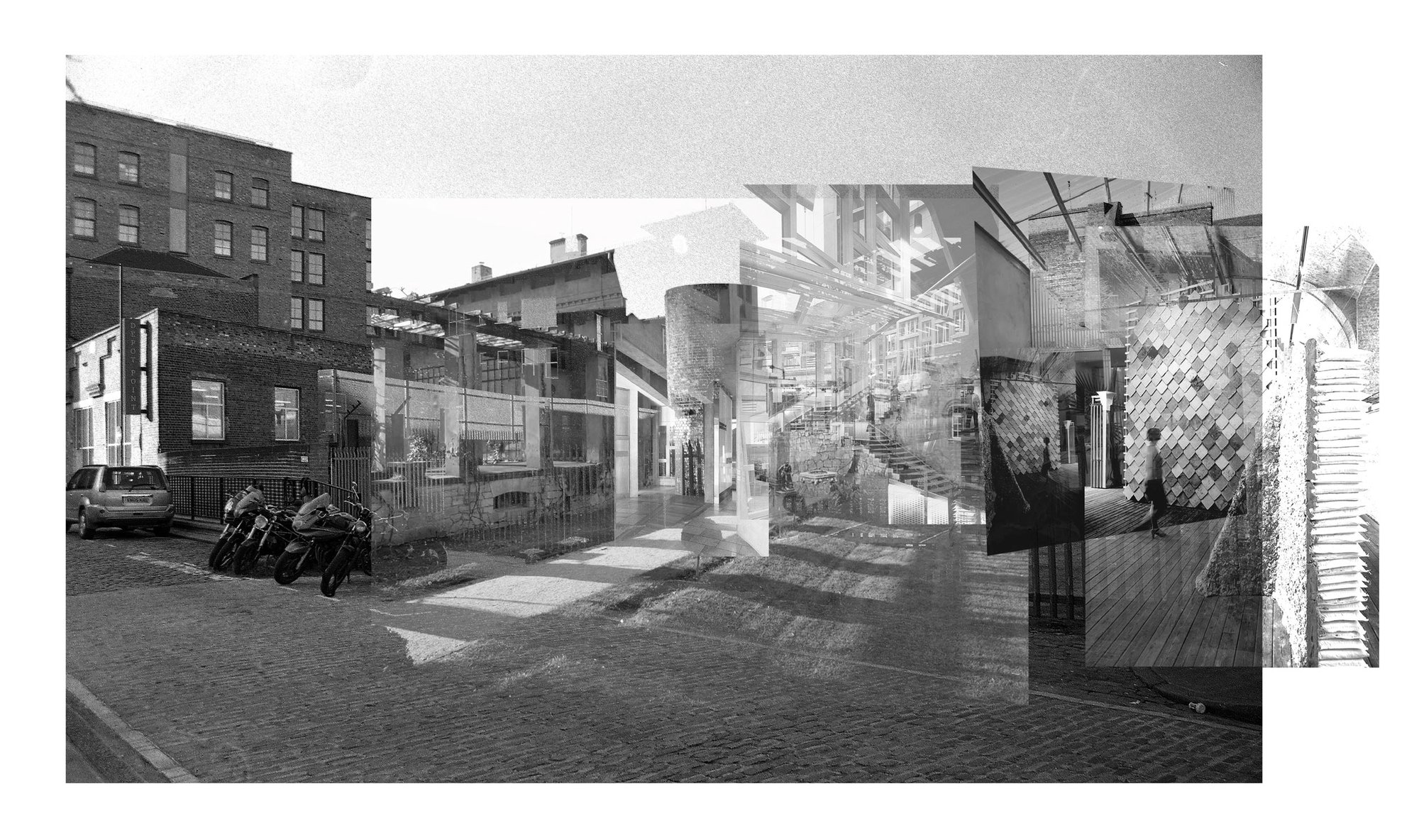 1 / 17
Students
Nelia Olariu
Reem Khatoun
Soufi Anas
Gazala Bhatti
Benedicta Ghansah
Michelle Puentes
Konstandina Mitro
Parth Vaghjiani
Joe Douglas
Andreea Claudia Rolea
Maryam Bakhtiari Zadeh
Carolina Pileggi
Gary Mlynek
Azkar Obied
Filip Gavurnik