MA Design for Cultural Commons
Liveness 2020 (Archive)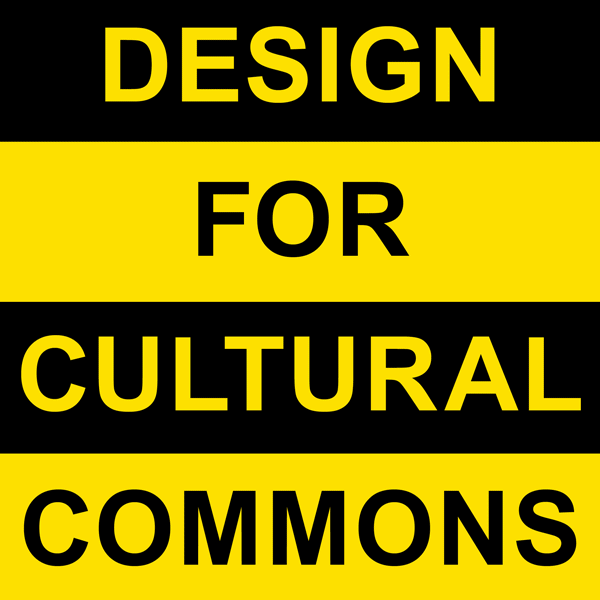 This course enables students to develop socially engaged cultural practices through the lens of the commons. Students will engaged with the complex nature of artefacts in art, architecture and design. The course uses Levine's categories of artefact as: material object (physical stuff), abstract object (narratives and systems), and events (performances and occasions). Artefacts shape who we are, the worlds we make and how we relate to each another. The commons as a field of study is an emerging practice model embedded in cultures of sharing, collaboration, equity and care. Commoning practices are plural in identity, promote complex thinking of systems, and support shifts in power relations. As well as engaging with the world of artefacts and design you will learn about theories in citizenship, politics, psychology, public administration and models of collaboration, facilitation, and social engagement. You do not have to be an artist, architect or designer to do this MA. You do need to be interested in cooperative models of practice and social justice.
Who is it for?
Anyone in socially and politically engaged practice/organisation or is seeking to enter them.
Anyone already involved in the production of art, design, architecture and urbanism or interested in transforming their practice to be involved in these disciplines.
Anyone intrigued or interested in working collaboratively, cooperatively and ethically embedded in the commons.
For example you maybe:
An existing practitioner who wants to critically reflect on their practice and analyse where to go next using the commons as a tool for analysis or as a way to frame their practice
A young artist, designer, architect or urban designer who wants to articulate a social, ethical and commons based practice which is financially sustainable
An employee in an existing institution or organisation who want to reflect on your role within your employment. Either to gain more agency to have an impact or to develop a new socially responsible and commons based area within the institution.
An employer who wants to support their staff's development through training.
This course is tailored to students and as such cannot have a singular clear product that you purchase or consume.
The education is 40% instructional and 60% dialogue and action. This puts the emphasis in the MA on you personally articulating and vocalising your practice. The teacher's role becomes a rigorous and critical voice asking questions, informing you of new directions you would not find alone as well as being a mentor and support using their experience in the field.
Project 1: Ecological Commons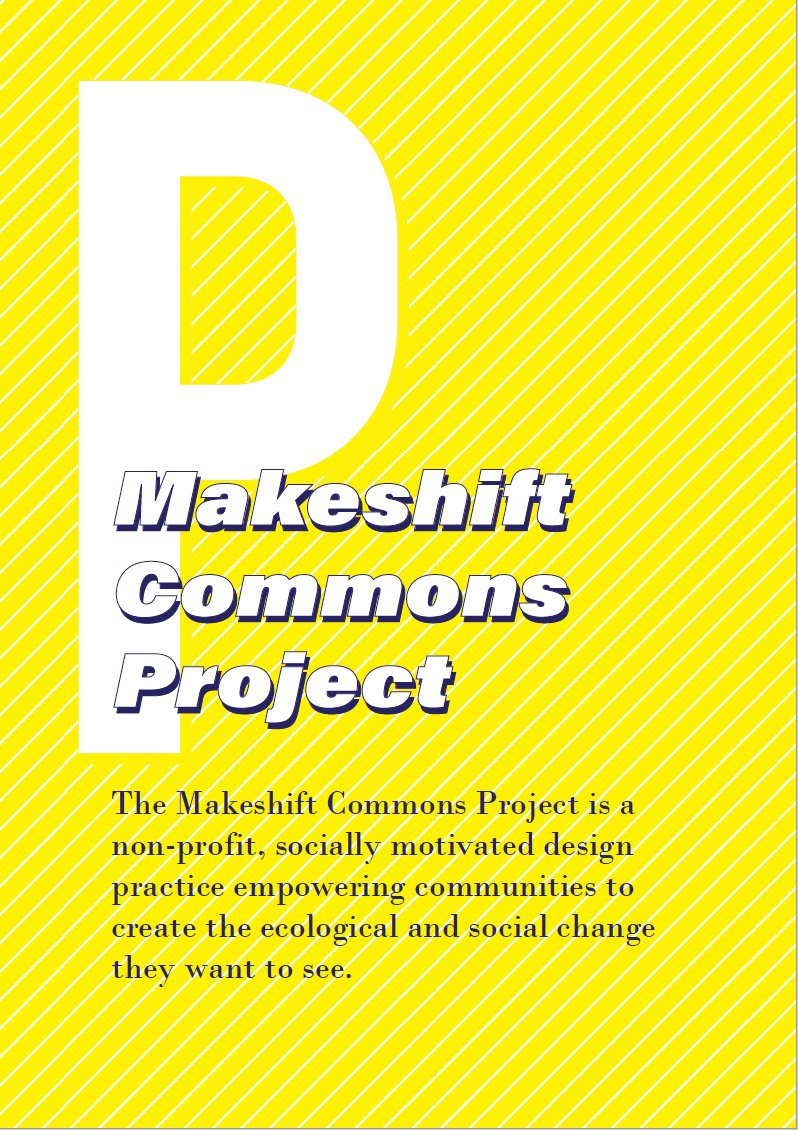 1 / 8
The commons discourse looks at ways to enable sustainable community resource management. In practice this means that wealth produced remains in the community and is distributed fairly. Decision making power is democratic and decentralized. The mangement of resources important to ensure that resources can be used and renewed without serious environmental, social, ecological damage.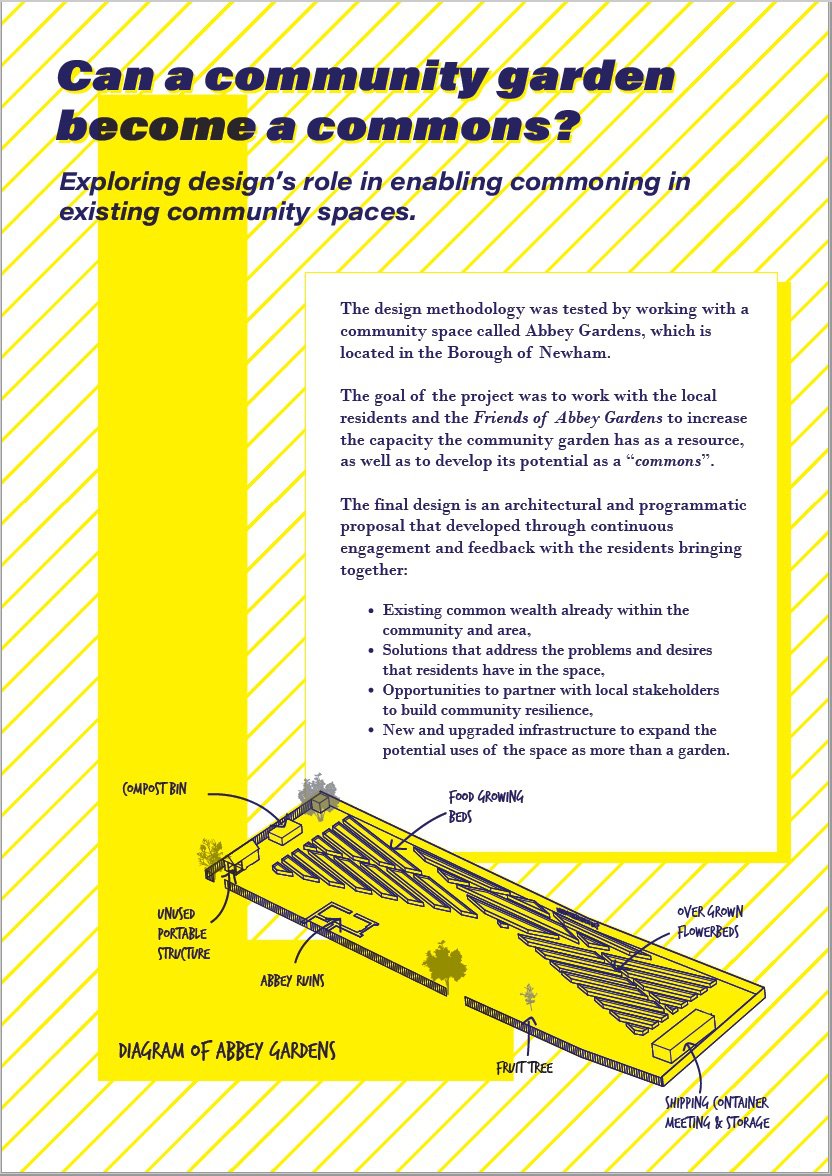 1 / 4
The Philosophy and Politics of the Common Good
MacIntyre makes the argument that a politics of the common good needs to have a politics of resistance consisting of collective actions amongst everyday people. Most importantly these people need to develop the capacity to engage with sound practical reasoning as well as have access to platforms that allow for open political reflection.
MacIntyre suggests that through a Thomistic Aristotelian philosophical perspective, common goods can be achieved via "participation in political society [so] that [both ruled and rulers] become able to order a variety of common and individual goods in their own lives, acquiring those dispositions, the virtues, which direct them toward their final end." (MacIntyre, 2016, p.176). In this contemporary Aristotelian political society, individuals, only through working towards the common political good, will be able to understand and define their individual goods.
(Extract from module of citizenship)
Civic Commons, by Neil Mcdonald
Where historically land was acquired by force, now it is acquired by purchase and whether from inside or outside the UK, land has been majorly capitalised for either it's immediate retail value or else held in the long term without common use as an asset for future growth. Either way the control on land as a resource has been removed from common utilisation to a means of accumulation of wealth on one side and With it the creation of property at the other. The practice of grabbing land and protecting it for the commons is pivotal in combating inequality and our right to the city. Civic Commons allow the management and power relation between civil society and the state to become collaborative and equitable. This is to build trust, respect better solutions to public problems and support empowerment and practice of citizenship.
Project 3: Cultural Commons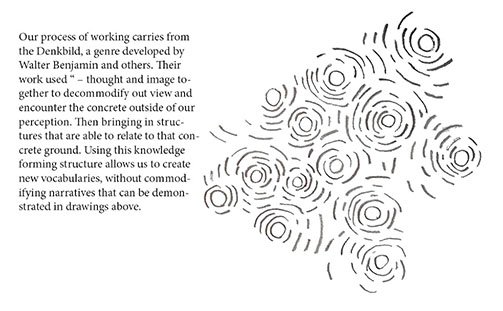 1 / 3
In 2020, we can see an emerging crisis, environmentally,politically,socially. As the world has been made into commodity characters, we have become estranged from what is life enriching entering into relations of 'having' - we become motivated only by reward or punishment. With agency and efficacy we can rediscover our ability to change reality, respond to everyday crisis and build new models of relations. Bodyways is a network that enables a rediscovery of our relations. We develop our understanding with practice based research. Working with diverse group of people we create in dialogue with each other to build structures that respond to our material conditions and needs. From the understanding of the commons we collaborate in defining and understanding the role of art objects and Denkbild - Think image.
Project 4: Collaboration with Design Museum
The course has a collaborative partnership with the Design Museum in London. Students on the Masters are trained to develop different size courses which they deliver at the Design Museum and within communities.An overall commons learning program that runs for a whole weekend is developed collectively involving all the students as part of the museums formal learning offer. Each student delivers a two hour training as part of the larger theme of Design for Cultural Commons.
This way students trial running short courses with supervision of teachers. This allows the students to have high quality courses delivered as service within their future practice.
Project 5: Fashion for common good
Fashion for common good, by Alice Holloway
The commons represents an osmotic relationship between our rights to mutually access resources in accordance with the balance of the web of life, and our right to personal boundaries individual creative expression. As Climate Change becomes the defining issue of our socio-political age, an thorough interrogation of this relationship becomes ever prescient in designing the institutions that will allow us to survive as a species, and convincing our neighbours to take part in a regenerative project of cultural production. In this way commons theory is a useful tool for evaluating practises of cultural production. To date, Little Black Pants Club has been a privately owned Not-For-Profit entity, paying living wage to produce underwear from environmentally progressive materials.
This project has allowed me the space to develop my thinking around the fashion industry and its potential in a regenerative future.
Fashion is political
The process of making clothes, the first step towards making fashion, is underpinned by the socio economic reality of capitalist mass production and neo-colonialism. These processes exert a hegemonic power relation, through the division of labour and specialisation, inherent in neo-liberal ideologies of production. We need to imagine new methods of production, with the aim to not only redistribute wealth more equitably, but also to form part of a counter cultural narrative that can resist extractivism and neo-colonialist tendencies of western political powers.
(Abstract from Alice's dissertation)
Project 6: Objects within commons
Objects within commons, by Lucy Schofield
My work is about investigating social/cultural and political structures specific to where projects are situated. The practice interest is in the systems that objects occupy from their value of aesthetic to the value of exchange and political impact. This then harnesses collective action through collaborative engagement and making. I'm interested in discrepancies between what we are told/reported in the media and what is actually experienced in our surroundings. I spend a lot of time looking at value in the art world to situate my own art practice. In the context of the city I look at issues to do with displacement of communities and land injustice. All this culminates in an interest to critique a system which breeds inequality. My spatial objects are always familiar places and things re-appropriated as a form of critique or awareness raising. This takes different formats from mapping, making souvenirs, making games, refitting a cab, to inhabiting a shop.
To create and give value to new modes of exchange, create new imaginaries to challenge the narrative of the dominant political system and in its path set up new modes of social relationships. To use creative cultural practices to bring playfulness into an otherwise dry and impersonal system valued through efficiency, empty rhetoric and administration.
Collaboration with Tate Exchange
The Course has an ongoing collaboration with Tate Modern and the Tate Exchange program. Students have free reign in developing how they want to use the 5th floor of Tate modern to test, campaign, experiment and engage the public in the field of Commons.
There is ongoing research with Tate Exchange in exploration the role of a museum as a commons which students can be involved in as they wish.
Students
Alice Holloway
Lucy Scholfield
Neil Mcdonald
Aileen Ling
Miki Holloway